Written By: Sandy Bjorgen, IMPROV-able Results ~ 9/8/2022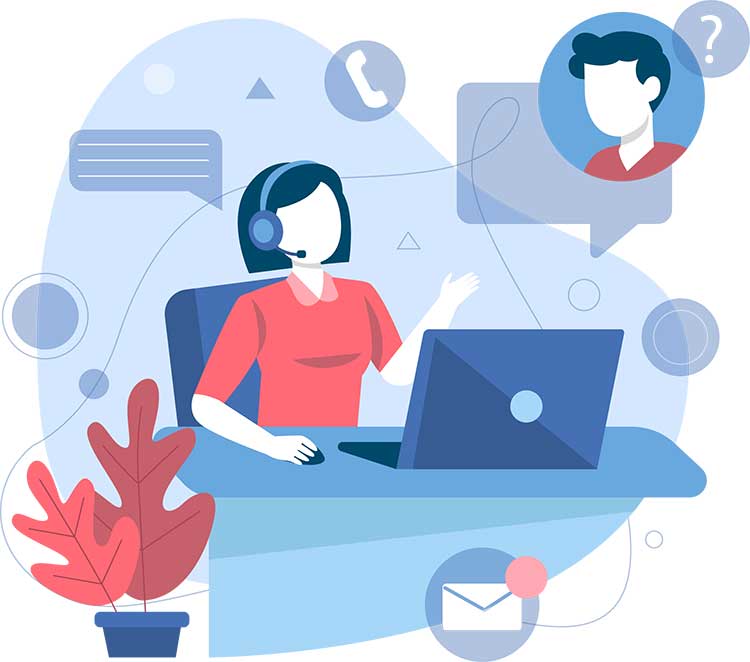 Lucy is planning her wedding. She is looking for a caterer: One that calls her back promptly with a quote. One that knows the meaning of customer--or potential customer--service. One that is so responsive that it's immediately obvious that it (1) cares about earning HER business and (2) will come through with flying colors on her big day. Wouldn't you think that finding such a caterer would be...a piece of cake? Apparently it's...pie in the sky!
Lucy called and emailed around for a month to get quotes. Each time, one of three things happened:
Someone answered the phone, took her info, and promised to get back to her.
No one answered the phone, so she left her name and contact info.
She emailed and asked to be contacted for a quote.
Then, nothing, no response. Businesses disappeared into black holes. A week or more went by. It shouldn't take so long for her to get a simple acknowledgment of her call. Do they have so much repeat business rolling their way that they don't need to be courteous to someone new?
What if Lucy were a mystery shopper? Or, what if she has connections who are big spenders? By being nice to any potential customer, there's the potential for more business down the line. Marketing is not just your ads--it's how you treat people, whether or not they buy from you this time around.
Lucy was astonished: "In this economy, don't they need the business? Are they so busy that they can afford to ignore me? How come it's so hard to get someone to take my money? Do I have to be rich to get attention and good service? If they're this non-responsive on the front end, I certainly can't trust them to deliver on the day. I don't get it!"
I couldn't believe this was such a problem, so I offered to help. I had two ideas: (1) get a reference from someone I trust and (2) call a caterer I'd personally seen function admirably at a recurring small event.
I got "Jill's" website address from a long-time friend. Lucy emailed Jill through the website contact page. A week later--no response. I had a bad feeling about this, but because of my friend, I didn't want to let it go so easily. I too tried to reach Jill through the contact page. Nothing. I called the business number: it rang 10 times and went to voicemail with no person or business name identified--I left a message, no response.

So, I contacted my friend and asked if Jill might be out of business. My friend was mystified and said that, although Jill does travel a lot with her husband, it was odd that we had received no autoresponder. My friend called Jill's home and left a voicemail message: within 24 hours Jill emailed Lucy, who emailed back the next day. Then, nothing. It's been over two weeks now.


I attend a lot of monthly business functions. One smallish event was regularly catered by "Joe." Nice guy, owner of the small business, very good food, and he stayed around to greet, serve and bus tables. I had spoken with him several times and had been very impressed. So I called. I got his assistant--"Joan"--and had a nice 15-min. conversation and gave her lots of info for Lucy. She'd get back to me. Over a week later, nothing. Not only no quote, but no message indicating we'd ever talked and that she was working on it--no "thanks for the opportunity to serve"!

I had a bad feeling about this, but because of my earlier impression of Joe, I called back. Joe answered this time and took some of the same info because he couldn't find a folder on Lucy's event. But, he said, Joan would be arriving at work in an hour and would get back to me. Twenty-four hours later, nothing. When Joan did email the quote, she had customized a few minor things. The quote was for a standard menu--not what Lucy had requested.
Lucy is still looking. Fortunately she isn't in a time crunch--yet. But, if she were, this could be a nightmare. Who has the time to keep calling and begging businesses to take their money? And it's not just caterers, is it? So many businesses, so little service!
Think about this: can you achieve greater success by raising the bar on your customer service and becoming so remarkably responsive that people just can't stop remarking about you?